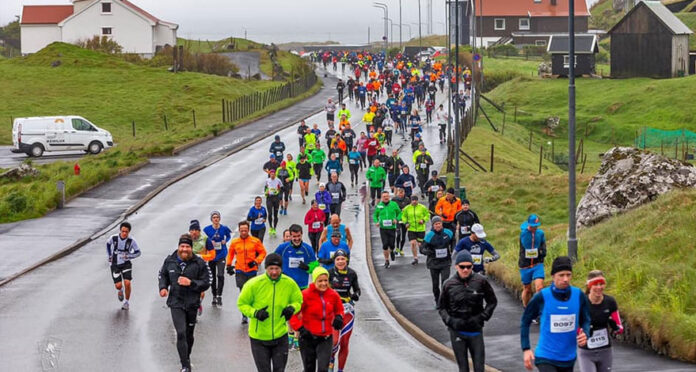 Atlantic Airways Tórshavn Marathon 2021 postponed
We regret to inform, that due to the severe situation caused by the Covid-19 pandemic Atlantic Airways Tórshavn Marathon 2021 is temporarily postponed.
We are incredibly sad about the situation but we have decided to follow to the recommandations from the authorities.
It has not been decided when Atlantic Airways Tórshavn Marathon 2021 will take place. The plan is that it will be later this year. A date has not been set yet. We are following the situation closely and will bring further information at a later date. 
When the date is decided every participant will be automatically registered for the new date. When the new date is decided you will receive new information, i.e. regarding possible refund if you cannot participate on the new date. 
Hopefully you will understand that a new date is not set within the next weeks. This also means that there will be no refunds right now. We will try to get everything organised as soon as possible and hope that you want to participate in the run later this year. 
If you have picked up your bib ect.
If you have already picked up your bib in SMS today, please return the chip and ankleband tomorrow or Saturday.
If you bought a t-shirt
The t-shirts are already printed and ready to be picked up in SMS. If you have bought a t-shirt, you can pick it up in SMS tomorrow or Saturday. New t-shirts will not be printed for a race later this year. 
On behalf of Atlantic Airways Tórshavn Marathon
Ítróttarfelagið Bragdið