BREATHTAKING HILLS AND AMAZING SCENERY
A unique running experience through nature, along waterfalls, fjords and the cosy atmopsphere of the smalles capital of the world.
The Tórshavn Marathon course is commencing from the center of Tórshavn, continuing around the city along the seaside, on nicely paved roads and through peaceful city spaces.
After a scenic 8k around a large part of the city, the runners continues to the beautiful and scening fjord of Kaldbak, offering both demanding hills and completely flat areas. This is the hilliest and literally most breathtaking part of the route.
Returning from the fjord the runners continues through the city and will be able to take in the authentic and cosy atmosphere of the diverse architecture and narrow streets of the old parts of Tórshavn.
Course features
Combined course of hills and flat areas
Experience both nature, scenic views and cosy atmosphere of a small city
The course surface is all over asphalt
The courses are measured in accordance with the regulations of AIMS and the 1/2 and 1/1 marathon courses are AIMS measured and certified.
Course records
Female: Helena Javornik (SL): 3:09:16 year 2018
Male: Raul Jankowski (DE): 2:35:11, year 2022
New course records will be awarded with 3000DKK sponsored by Leif Mohr and LM Electric
Race Timing
Ultimate Sport Service will be timing the race.
This means that race timing for Atlantic Airways Tórshavn Marathon is on an international level. Your racetime will be registered with regular intervals. Also your familiy and friends can follow you from the finishline or from home on their smartphone.
Download the Ultimate Sport Service Live app from App Store or Google Play.
Running weather
The weather in the Faroe Islands during the summer period can be very challenging. When you arrive in Tórshavn for the Atlantic Airways Tórshavn Marathon you must be prepared for a bit of everything.
The sun might be out and the temps warm, but it can also be raining and windy or just foggy and tranquil, you just don´t know until the start goes off. Be sure to pack long and short tights, singlet and long sleeve shirts and a running jacket. And let mother nature decide the rest.
You can follow this link for the weather updates, bearing in mind that exact weather predictions on the Faroe Islands are very difficult.
COURSE MAP

HILL PROFILE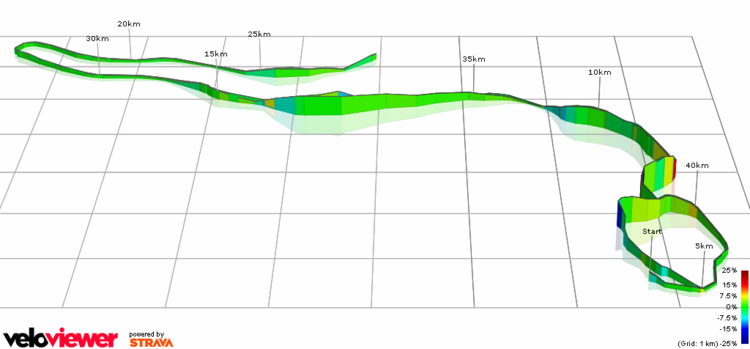 RELIVE
Breathtaking hills and amazing scenery. A unique running experience through nature, along waterfalls, fjords and the cosy atmopsphere of the smallest capital of the world. Relive the beautiful marathon route at Atlantic Airways Tórshavn Marathon. Press the link below: