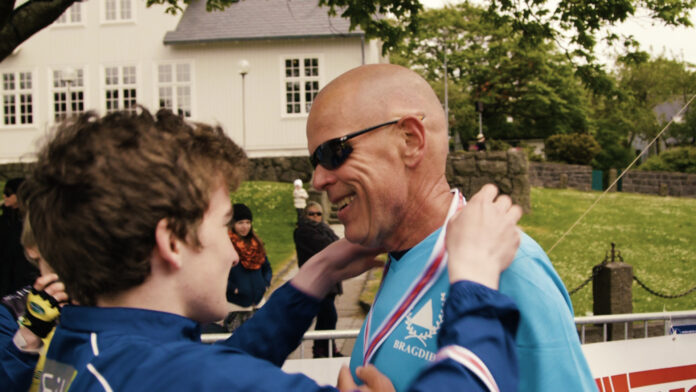 WHEN THE OPPORTUNITY PRESENTS ITSELF TO VISIT A FAR AWAY, REMOTE AND UNSPOILT LAND, ONE SHOULD IF AT ALL POSSIBLE TAKE IT.
To visit the Faroes Islands and take part in the Torshavn marathon provided such an opportunity. Travelling to such places, is not always about the running, it does however provide the excuse to go, and go at a specific time.
The Marathon organisers and the Faroese community certainly know how to make you welcome and how to put on a special running event, that is small enough feel part of it, but big enough to feel you are doing something significant.
The final decision to run the full marathon, rather than the 'half' was easy. The full distance provides the opportunity to run the entire length of the beautiful fjord and back again, taking in the ever changing light, the landscape of steep cliffs and waterfalls, and also the birdlife.
The trip also gave me a chance to visit and hike in the small nearby island of Nolsoy and the remote southerly island of Sudoroy.
The Faroe Islands- a great place to run, great hospitality and a beautiful landscape.
Peter Fordham
English Ultra, Marathon and Mountain Runner