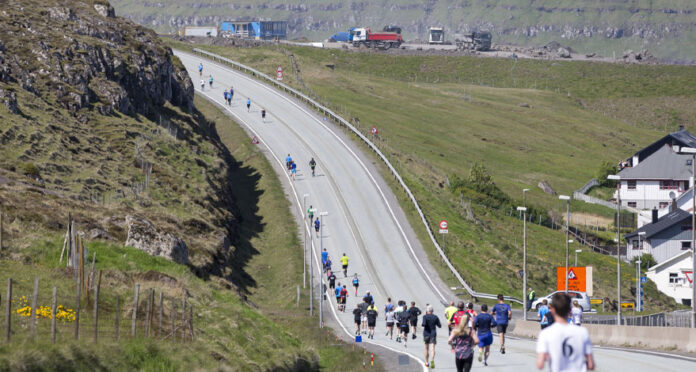 Nýggj dagfesting
Atlantic Airways Tórshavn Marathon 2021 verður 26. september 2021.
Allir luttakarar kunnu flyta sína tilmelding til 26. september. Møguleiki er eisini at fáa luttakaragjaldið endurgoldið.
Vit vóna, at flest allir luttakarar velja at flyta tilmeldingina.
Fyri at broyta tína tilmelding ella fáa pengarnar aftur skalt tú rita inn á tilmeldingarskipanina. Tú hevur áður fingið teldupost við kunning um, hvussu tú ritar inn.
Tú skalt í seinasta lagi 4. juli 2021 skráseta, um tilmeldingin skal broytast ella pengarnir skulu endurgjaldast.
Um tú hevur spurningar kanst tú seta teg í samband við okkum á telduposti: torshavnmarathon@bragdid.fo
Vegna Atlantic Airways Tórshavn Marathon
Ítróttarfelagið Bragdið
New date
Atlantic Airways Tórshavn Marathon 2021 will take place on 26 September 2021.
Every participant can change their registration and participate on 26 September. It is also possible to get a refund.
We hope that everyone chooses to participate in September.
To change your registration or get a refund, you have to sign in to our registrationplatform. You have previously received an e-mail on how to sign in.
The deadline for changing the registration is 4 July 2021.
If you have any questions you can write an e-mail to: torshavnmarathon@bragdid.fo.
On behalf of  Atlantic Airways Tórshavn Marathon
Ítróttarfelagið Bragdið